Wanna Soak Up the Sweet Life?
Get in touch with us so we can help you plan your once-in-a-lifetime adventure!
Tell us more about how we can help you create your adventure.
By submitting this form you agree to be added to our email list. You can unsubscribe at any time. View our privacy policy here.
Frequently Asked Questions
What should we pack?
Most of your trip will be spent in your bathing suit. Remember reef-safe sunscreen (and towels for day sails!). Spray sunscreen is not allowed aboard the vessel or in the Virgin Islands. You may want a coverup, a hat and something to put on for dinner. Duffle bags and backpacks are the most convenient for you on board, rather than suitcases.
Do I need a passport?
If you are a United States citizen, you do not need a passport to fly into the US Virgin Islands! Coming from any other country, you will need a valid passport.
What if I have dietary restrictions?
We aim to please and keep all of our guests fed like kings and queens throughout their voyage on Vita! Please notify us at least two weeks in advance, or at the time of booking, if you or anyone in your party has dietary restrictions and we will do our best to accommodate your needs.
Can I bring my own snacks and drinks?
How do I pay for my adventure?
We gladly accept cash, Venmo (@dulcevitasails), Zelle (dvsinquiry@gmail.com) and all major credit cards (with a processing fee). To secure your trip, a deposit of 50% of the trip cost is required. The remaining balance will be due 30 days prior to setting sail. For tip, cash is preferred, but you can also Venmo the crew directly in gratitude for an amazing experience on the water!
What is the procedure once we arrive on St. John?
Pickups and drop-offs are at the National Park Dock in Cruz Bay, St. John. If there is another location you prefer, please send your request with your booking inquiry and we will do our best.
What if we get seasick?
No problem! There are plenty of solutions! If you are prone to sea sickness we recommend taking an All-Day Dramamine an hour before boarding and bringing extra for Overnight Excursions. For a non-medication option, check out Sea Bands which utilize pressure points to ease the queasy. If you have had serious sickness on prior trips, see a doctor prior to your visit to review your options. Many guests utilize a motion sickness patch as prescribed by their physician for severe seasickness.
What is our itinerary?
That all depends on your preferences, your trip length and, of course, the weather! Please let us know in the comments section of your booking submission any destinations you would enjoy exploring and we will help you customize your trip.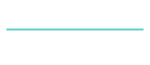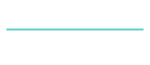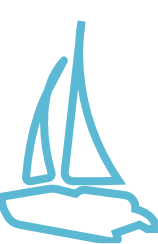 Pick Your Adventure
Browse our variety of
sails and find the perfect
one for you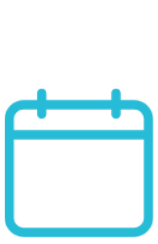 Book
Book through our website,
email us or call us to
reserve your sail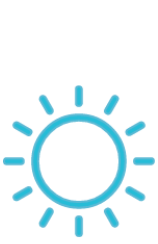 Countdown
Look forward to your
adventure! Get ready to Soak
Up the Sweet Life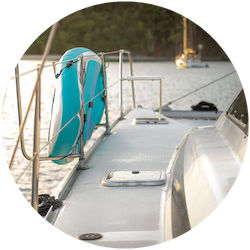 Dulce is an experienced captain who knows her way around the islands. She provides the safest of environments while giving her guests a phenomenal experience. I highly recommend this charter for a carefree island getaway. The food is amazing, the scenery is second to none, the crew is family.
– Dana Ambrose Allen