Experience The Beauty of the Caribbean & Create Everlasting Memories Aboard Vita
45' Catamaran based out of St. John, US Virgin Islands
EXPERIENCE THE VIRGIN ISLANDS
Create a custom adventure with your captain and experience the islands in style.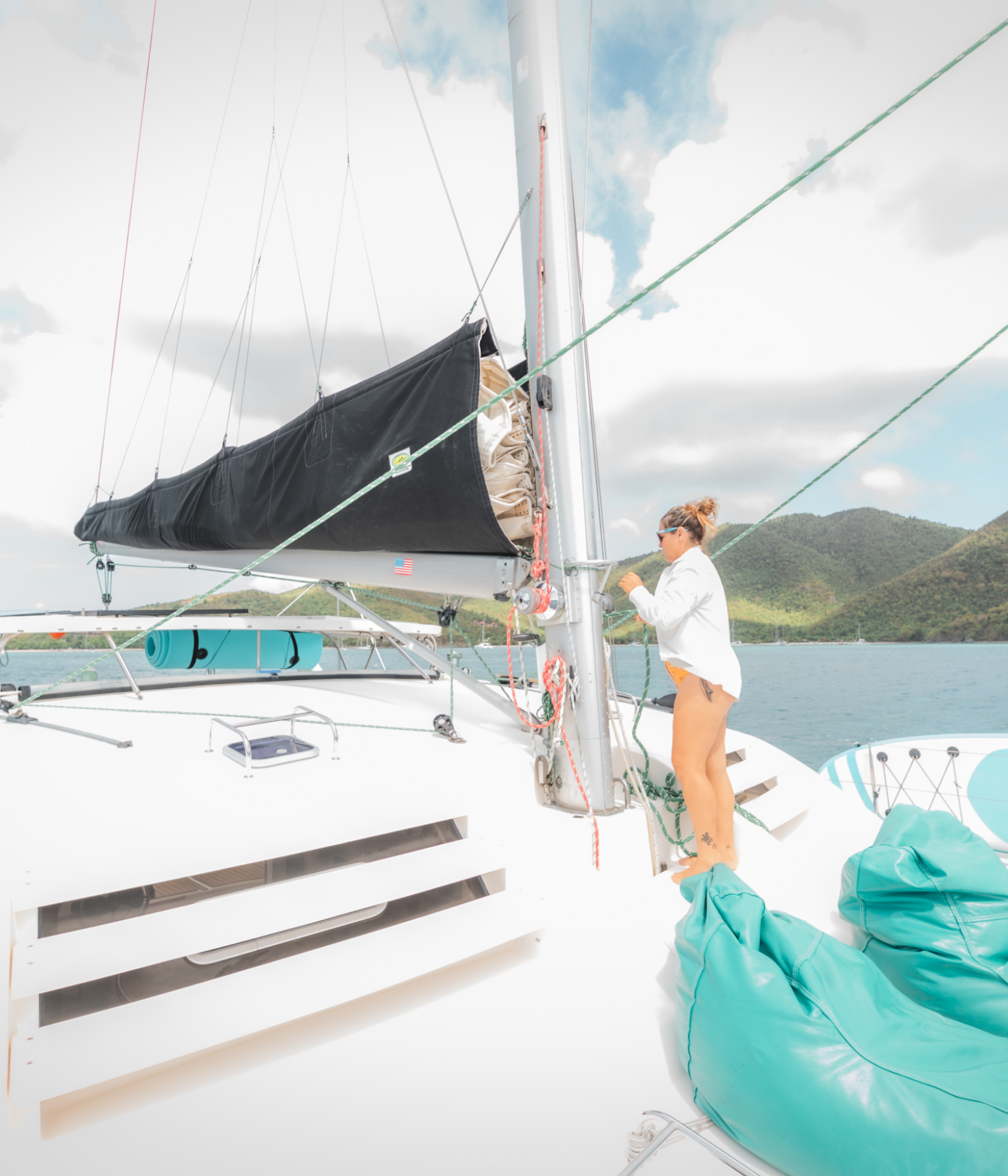 Sailing aboard Vita is a once-in-a-lifetime experience. Vita is a 45' Leopard Catamaran powered by solar and wind energy. She is fully equipped to give you the perfect Caribbean sail – with numerous lounge areas, comfortable sleeping quarters and 360 degree views of paradise.
Dulce Vita Sails is owned, operated and crewed by women who want to give you the fun, care-free, laidback Caribbean sail you deserve. We take care of everything so all you have to do is sit back, relax and enjoy the ride.
The Virgin Islands offer lush, tropical landscapes, warm, turquoise waters and an abundance of sea life… turtles, rays, dolphins and more. The very best way to see it all is with Dulce Vita Sails, sailing around gorgeous St. John and the surrounding islands. You'll get a full look at these beautiful tropical islands while breathing in fresh air and being kissed by the sun.
Take in the island scenery, feel the Caribbean Sea breeze and live life to the fullest in the US Virgin Islands.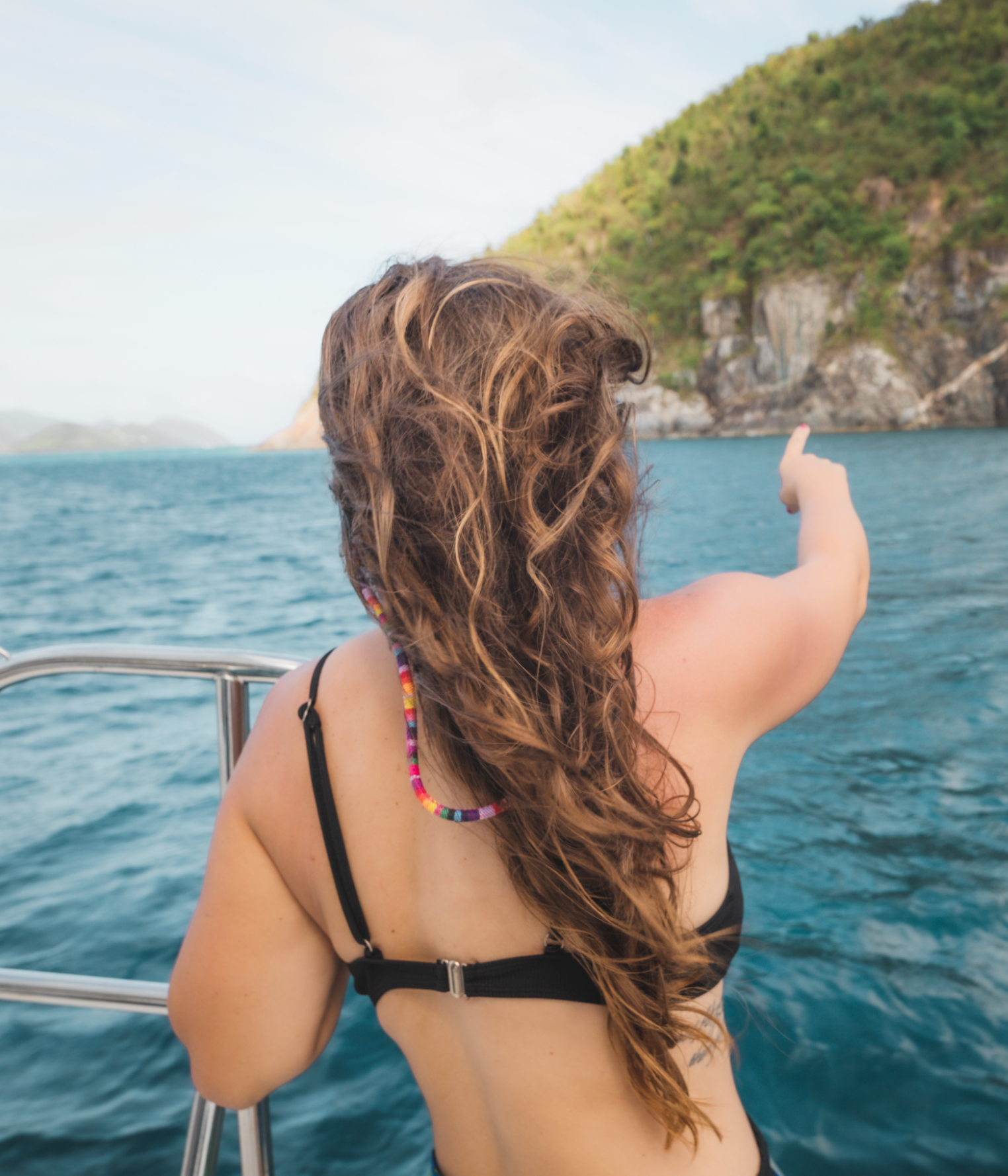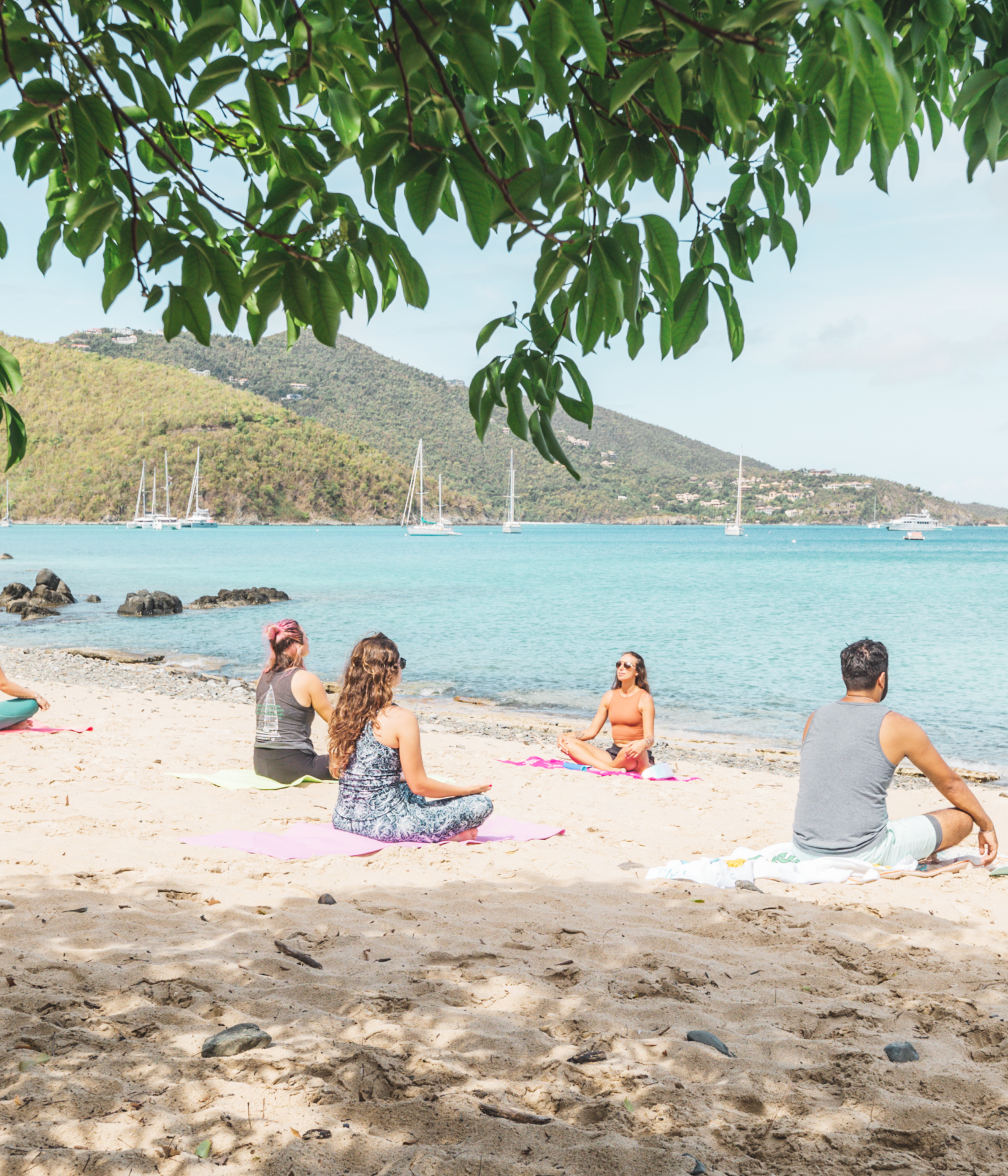 Anchor in more health and happiness aboard Vita with Water Is Life Wellness Retreats. Dulce Vita Sails is the leading USVI brand for wellness on the water, offering a variety of wellness events including wellness day sails, overnight wellness retreats and more.
Enjoy beach yoga, meditations, full moon and new moon hikes, healing workshops, breathwork and more. Let your brain slow down, let your body relax and breathe deeply. Peace is waiting.
We're so excited to have you aboard & give you the experience of a lifetime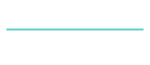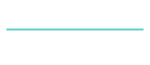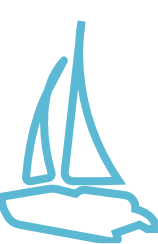 Pick Your Adventure
Browse our variety of
sails and find the perfect
one for you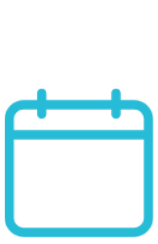 Book
Book through our website,
email us or call us to
reserve your sail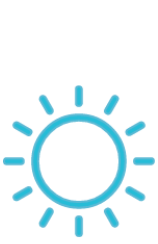 Countdown
Look forward to your
adventure! Get ready to Soak
Up the Sweet Life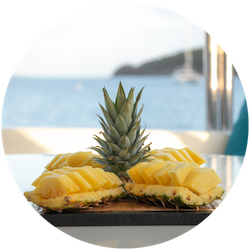 Just finished our fourth trip with Captain Dulce The captain makes our time very comfortable and friendly Our boat mates are a diverse and fun loving group Dulce never bats an eye but manages to keep it under control No small fete. Captain Dulce and First Mate Sarah are simply the best Highly recommend and are looking at trip five.
– Jim Bonner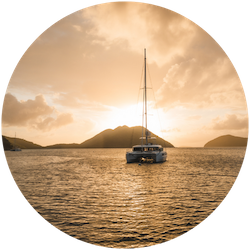 Words cannot describe how special our week long charter was. Dulcey and Romany went above and beyond to provide such a special week for our wedding. Every morning we woke up to hot coffee and a delicious breakfast. Followed by sailing, snorkeling, kayaking, paddle boarding. The accommodations were so comfortable. The food that they prepared was absolutely amazing. We did not even pick up a book the whole week because of how breathtaking the sights were and all of the fun we had in the water. I can't wait to book this again. My very first term charter. No sea sickness even though I used to get sea sick on fishing expeditions.
She brought us to some of the most beautiful places I've not been. I have been traveling to the island almost annually since 2007. You must do this. Most magical and amazing trip. The trip of a lifetime!
– Sarah Louise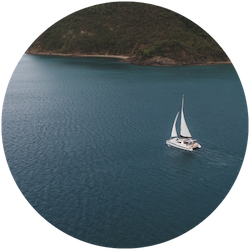 Dulce is an experienced captain who knows her way around the islands. She provides the safest of environments while giving her guests a phenomenal experience. I highly recommend this charter for a carefree island getaway. The food is amazing, the scenery is second to none, the crew is family.
– Dana Ambrose Allen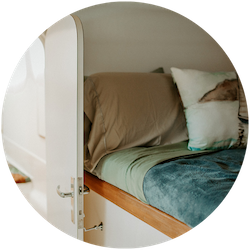 We spent 10 days sailing with Dulcey in 2019 – not a day goes by were we don't think about all of our adventures, the wonderful food and drink, and the love and laughter which we shared. Dulcey is a fantastic captain with competence based on her life experiences both on and off the water. Her dedication to running her charters safely and with respect for lives both in and on the water makes her guests feel that they are truly in good hands.
Looking forward to our next booking with Dulce Vita Sails soon! 🐠🧜🏾‍♀️🌈☀️♥️
– Nina Bullock-Lutz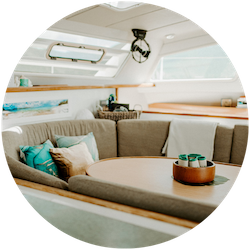 Unbelievable boat and crew!!! You would have so much fun on this excursion!!! Just a great time
– Kathy Maiocco-Dudzinski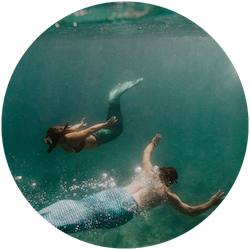 These two! are crazy fun and their love for the water and boat exudes from every pore!
Can't wait to return and hang out with these great people.
Thank you for a great time!
– Dana Skeed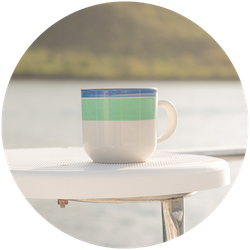 Perfect sailing excursion!! We were served quiche and fresh fruit for brunch and a great sandwich for lunch-and drinks all day long. Dulce and Cat took us right to the sea turtles and I loved bed swimming around with them. Dulce is very knowledgeable and confident with her beautiful sailboat. Our trip was perfect!!! Can not wait to do it again!!
– Sharon DeVane Waters