Whether you're sailing the website or sailing the bright blue waters, we're always here to give you insight into your adventure and answer all your questions.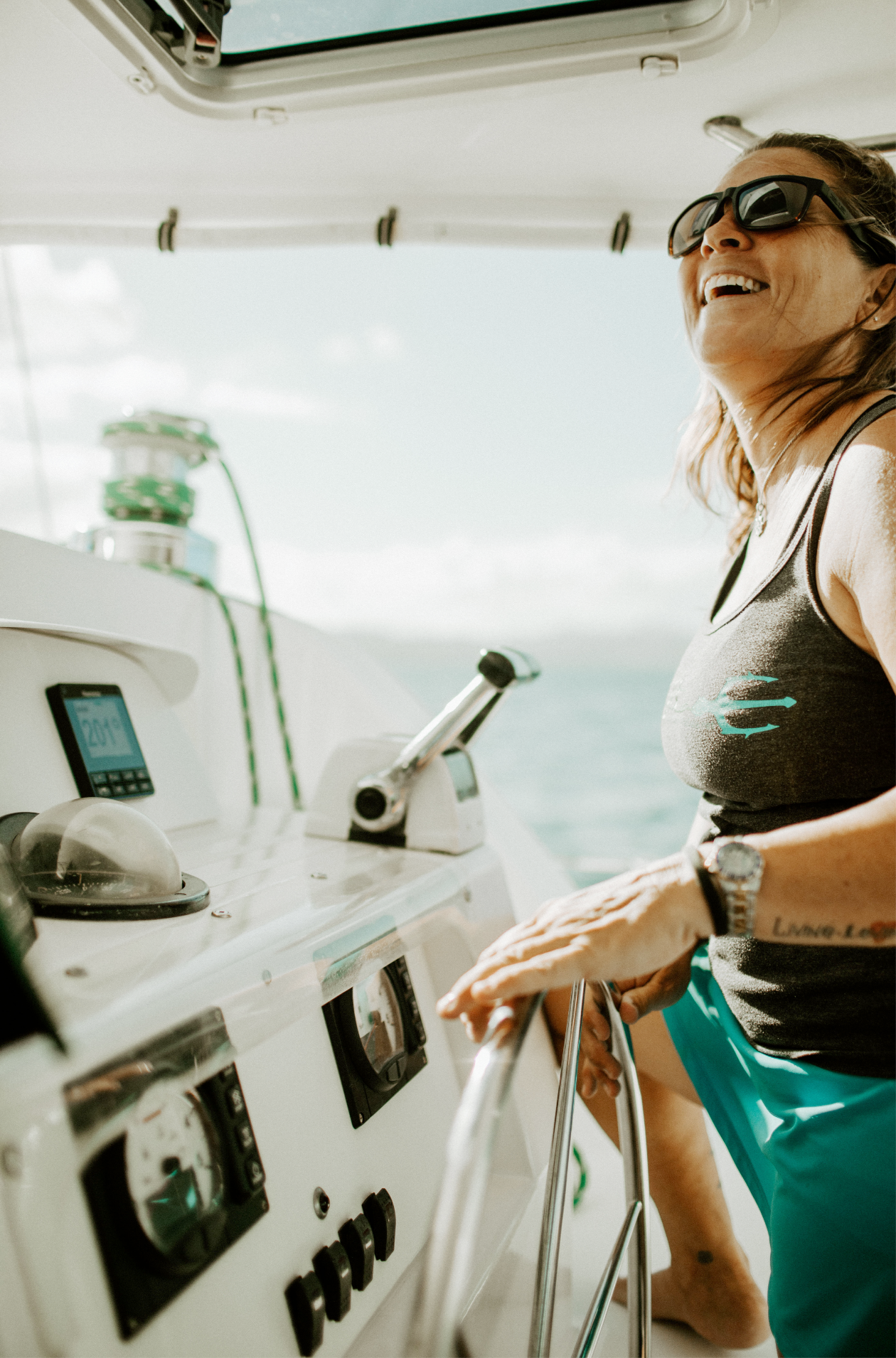 Captain Dulce is the owner
of Dulce Vita Sails.
She is passionate about the ocean, wellness and fun and is committed to offering experiences that provide the same. Whether you're joining for a sunset sail, a wellness retreat or an overnight charter, you'll feel recharged and nourished by Dulce's sweet, lively energy.
Dulce has been a captain since 2013 and made her dream of owning a charter boat come true in 2021 when she purchased the boat now known and loved as Vita. Since then, she's made upgrades to the boat, continued offering top-notch sunset, day and overnight charters and also elevated the brand to be the leading wellness charter in the USVI with Water Is Life wellness retreats.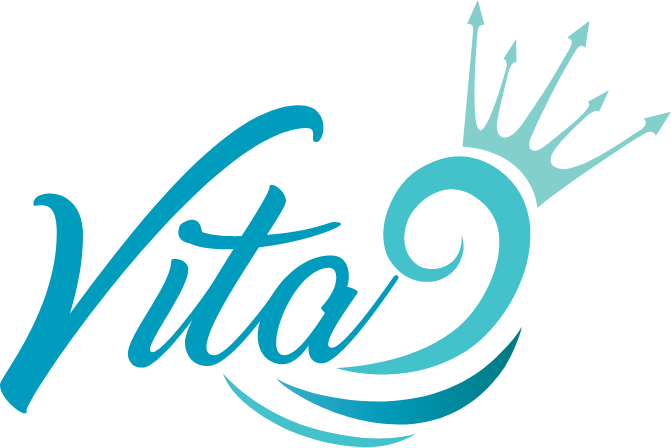 Sturdy and elegant at 45' long and 25' feet wide with plenty of room to sunbathe, gather with loved ones and take in the sights
Fully equipped kitchen, 2 large dining tables, a BBQ grill and everything you need to dine in style
Multiple lounge areas including the indoor and outdoor tables, trampoline nets and bean bags 
3 comfortable and private Queen Berths, each equipped with a private head and shower, storage and a skylight (perfect for stargazing!)
Completely powered by solar and wind energy – allowing for smooth sailing, quiet nights, ample electricity and no carbon footprint
Please note — Spray sunscreen and cigarettes are NOT allowed on board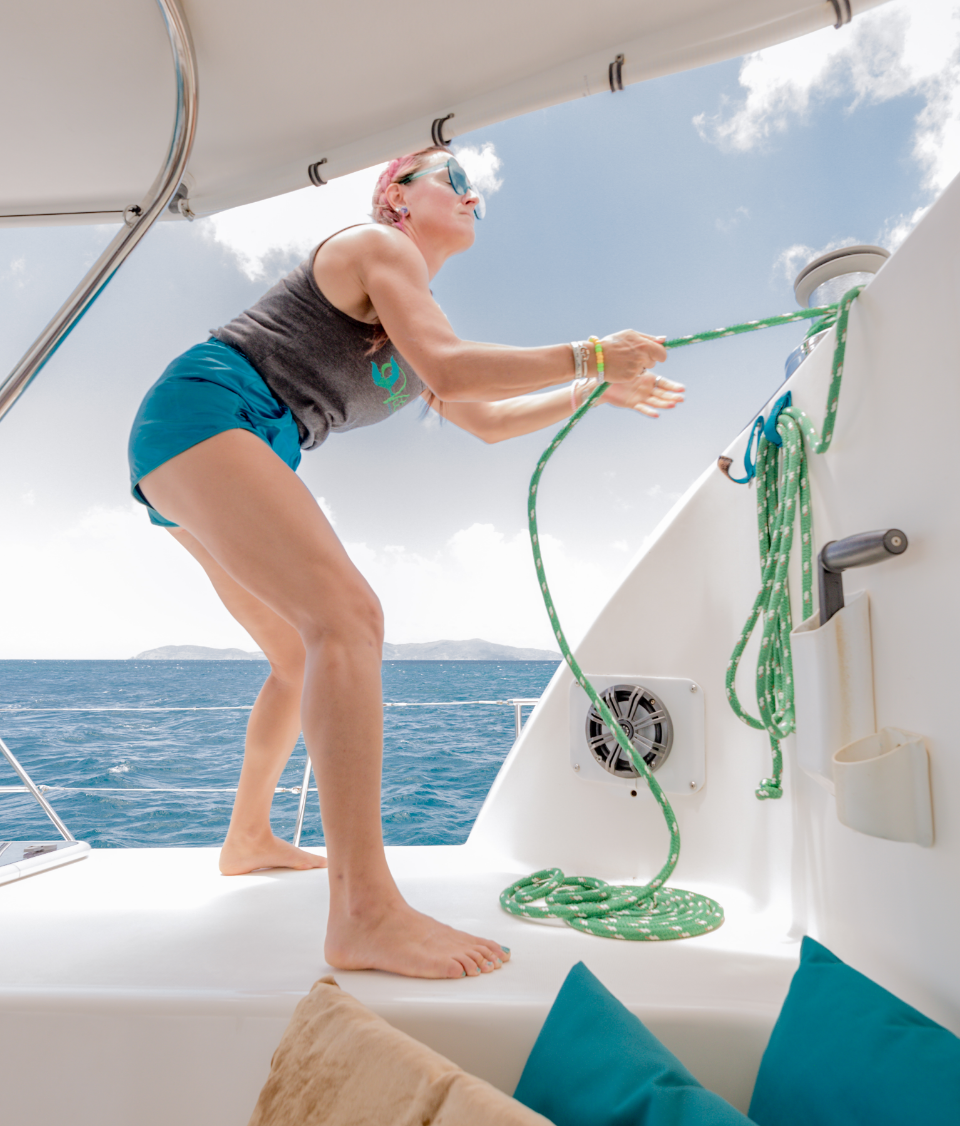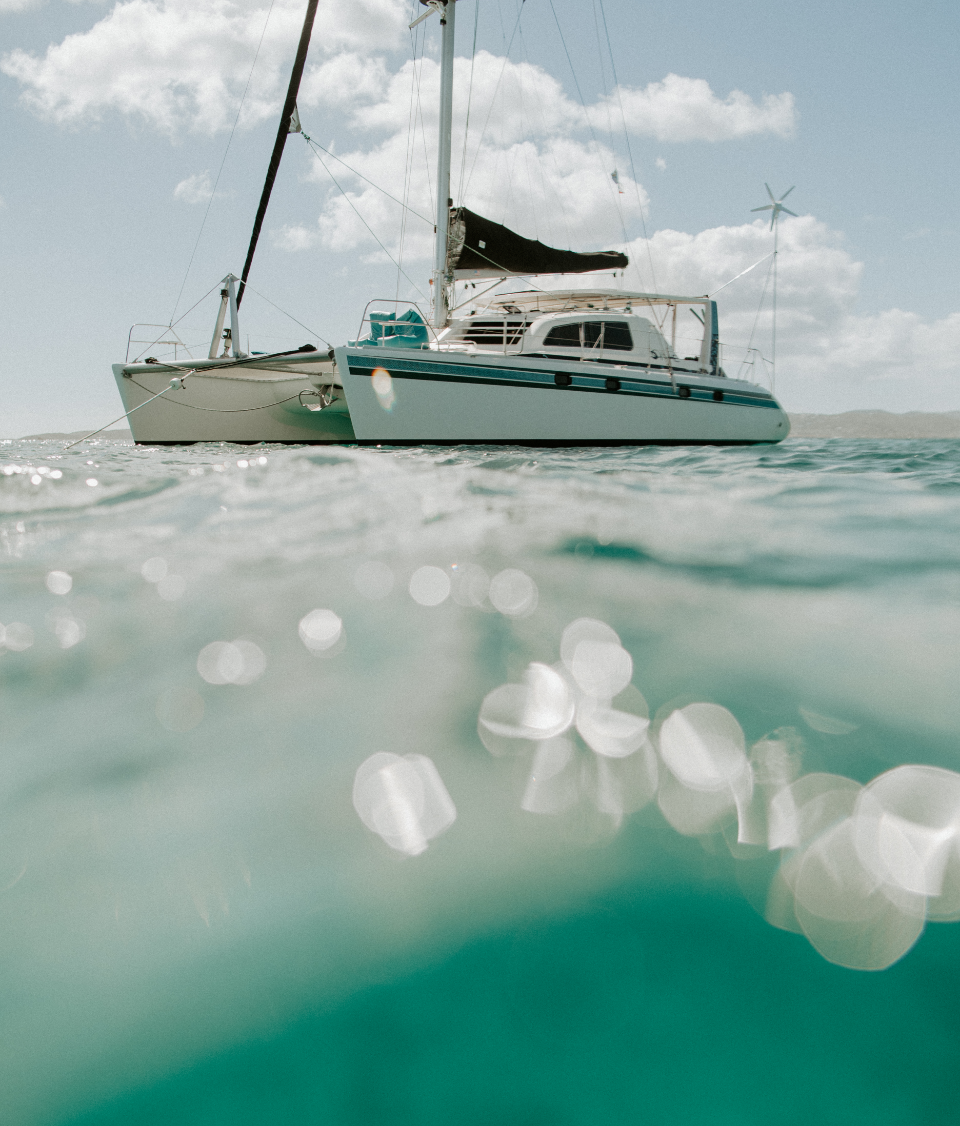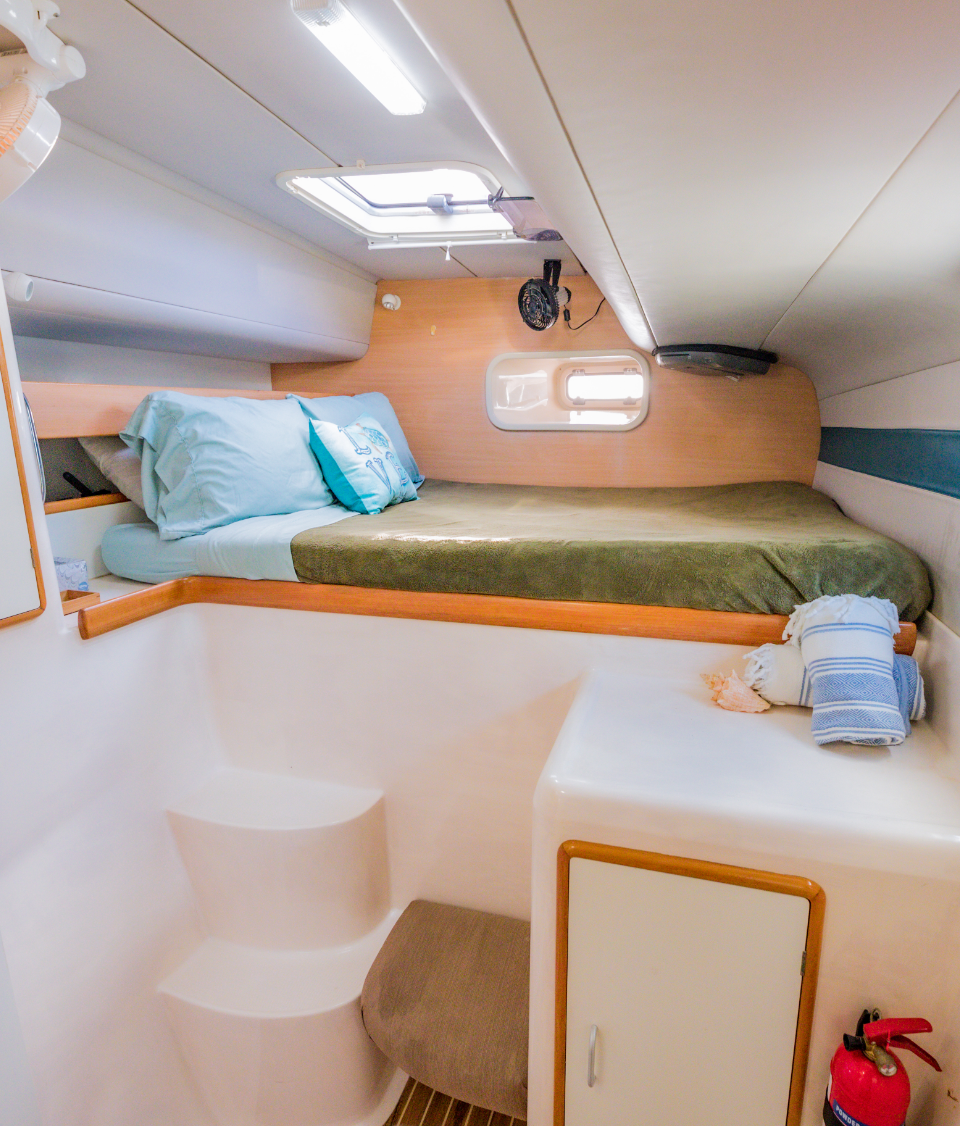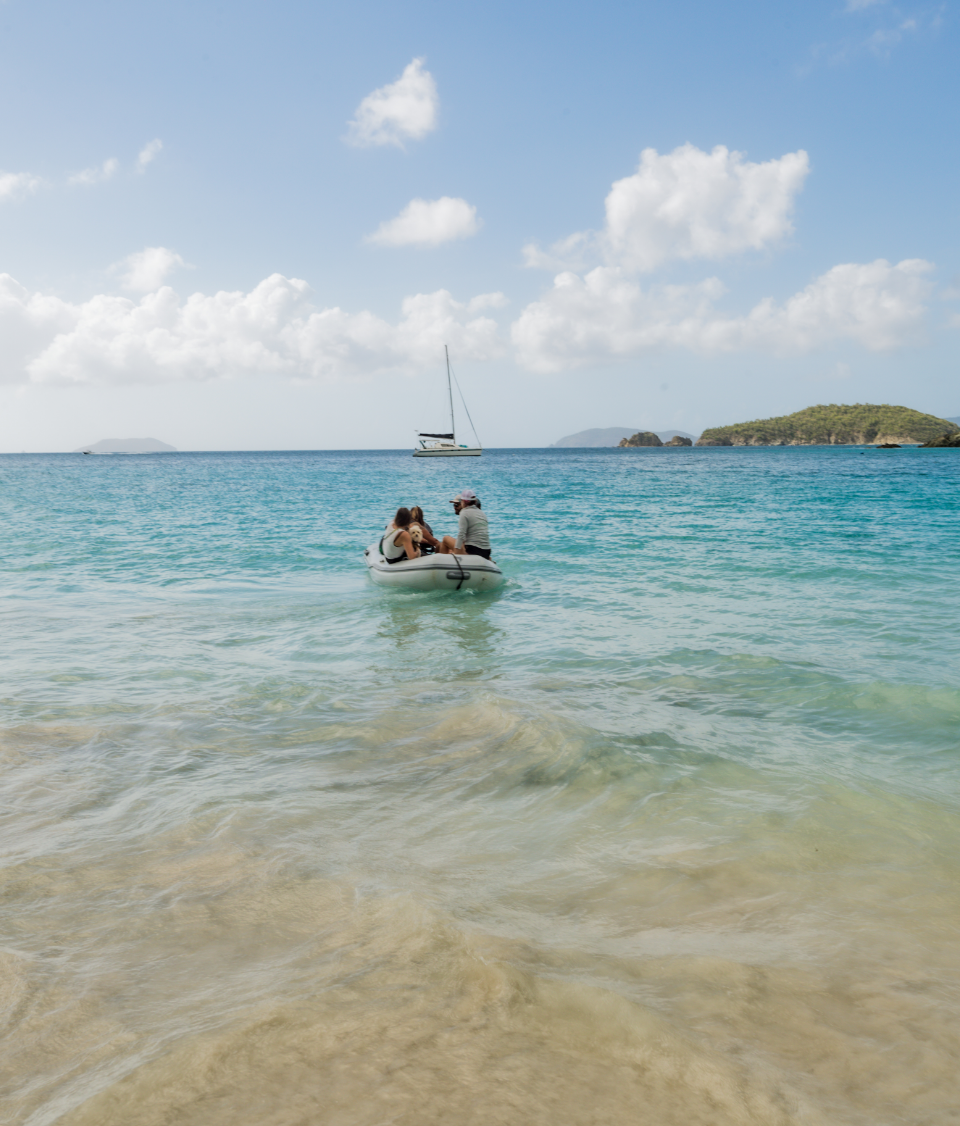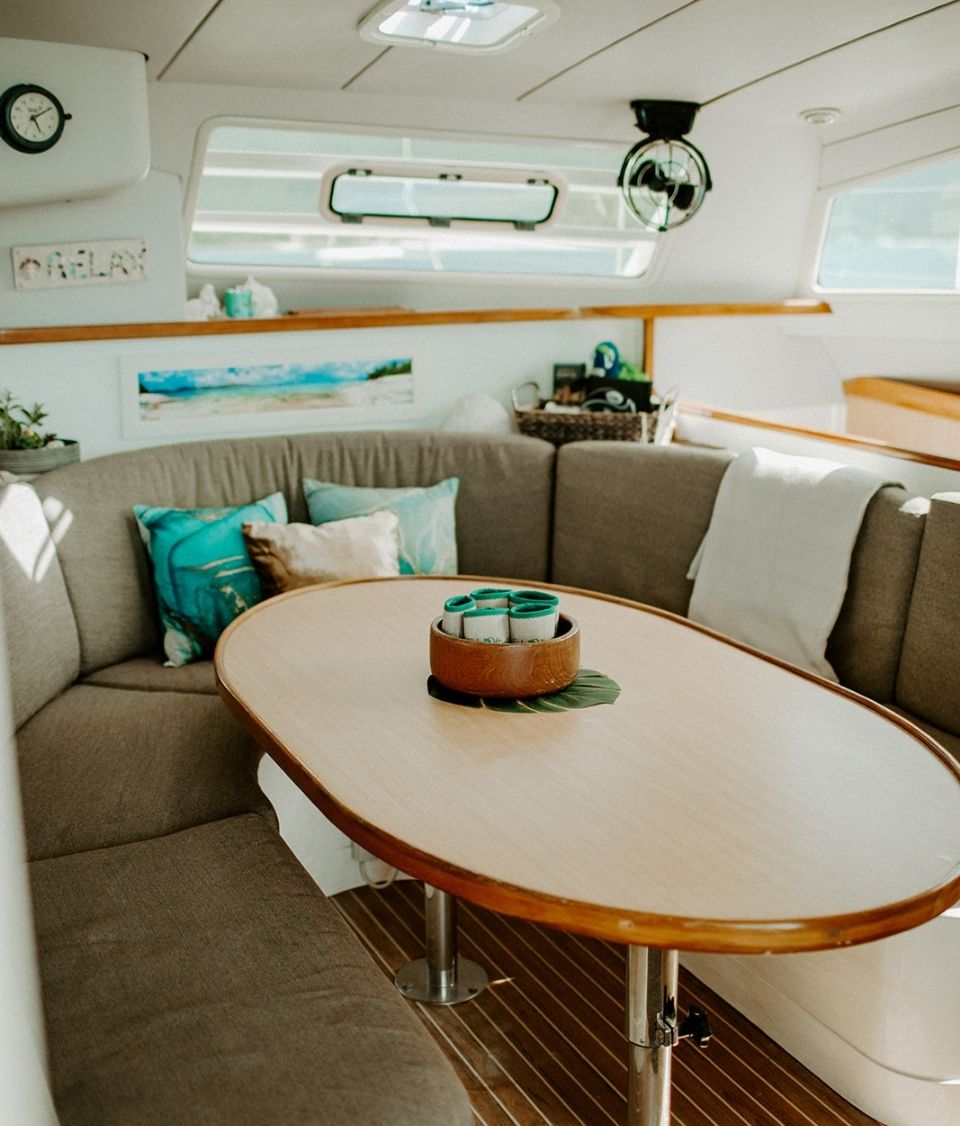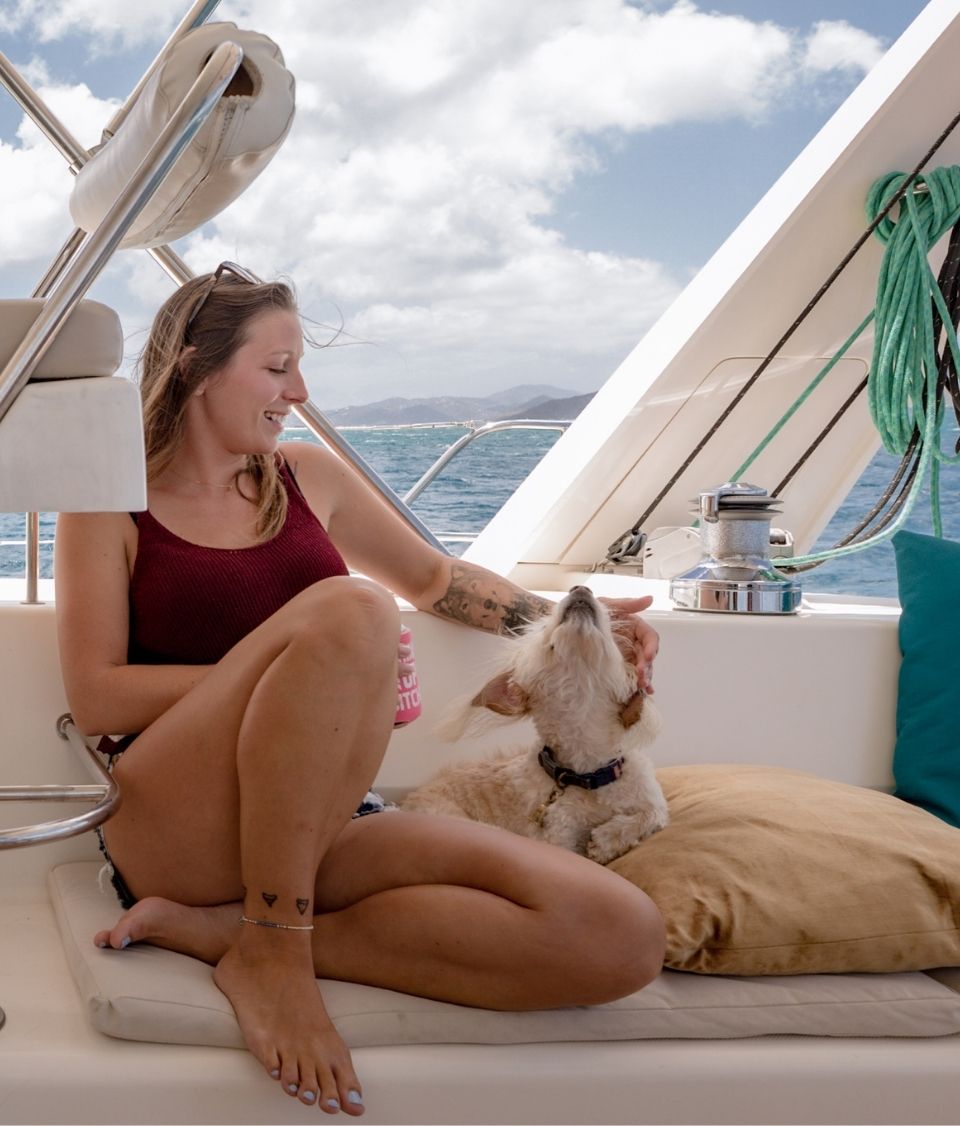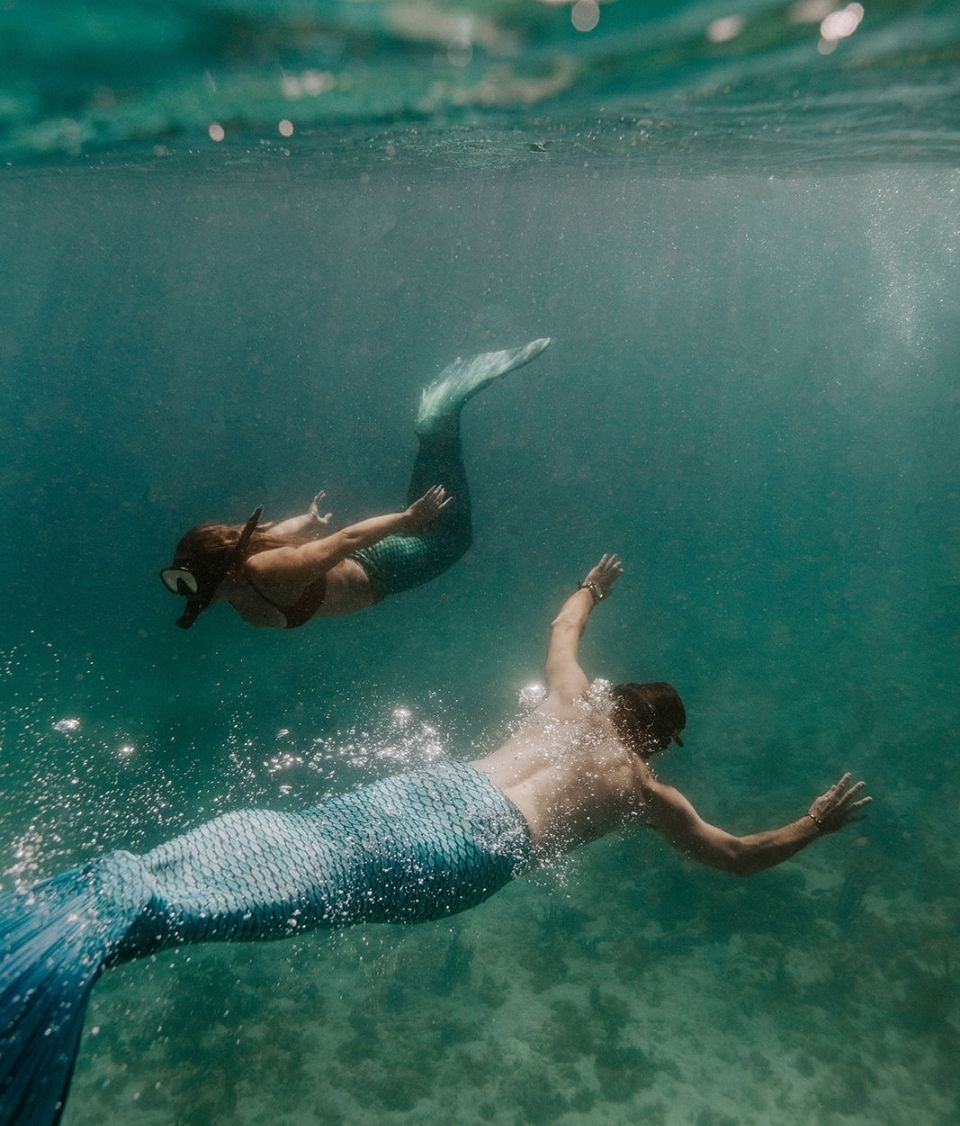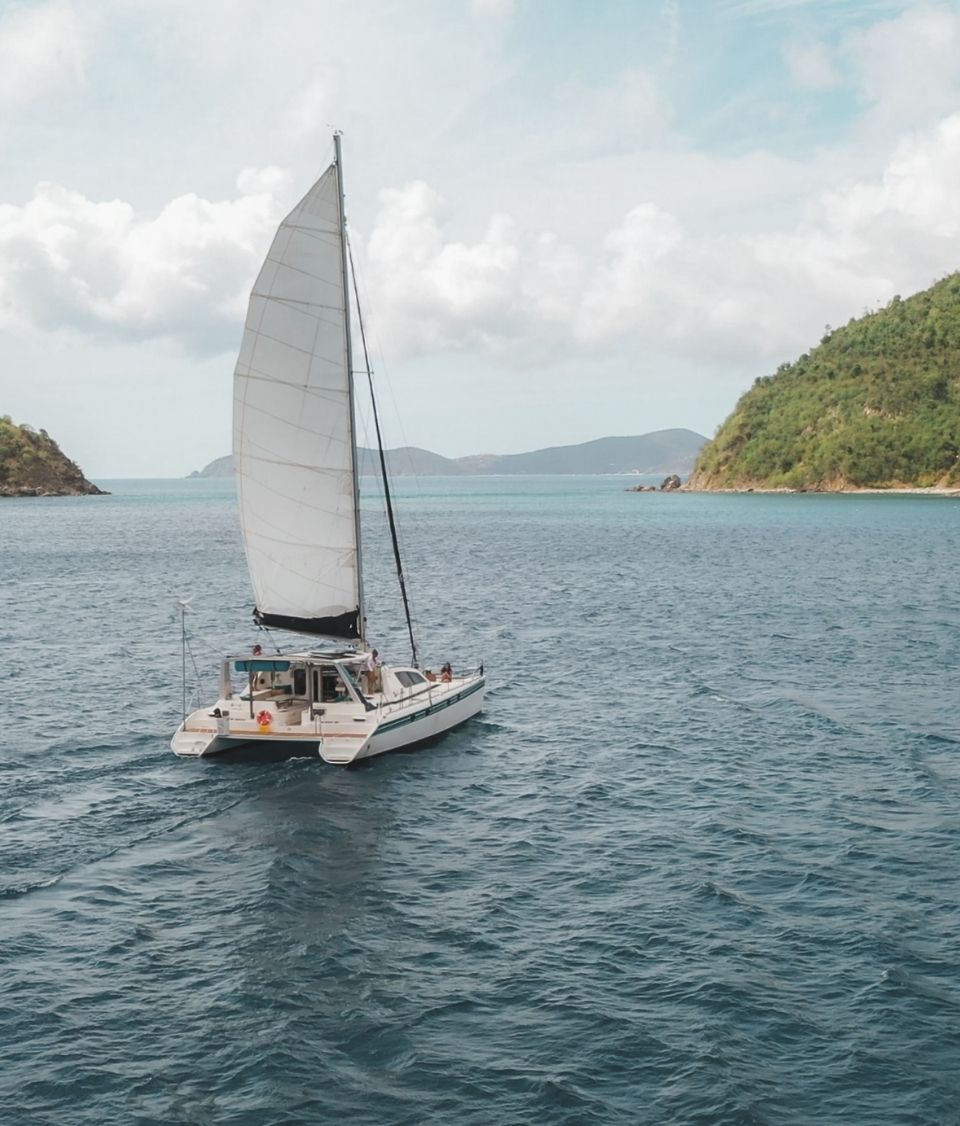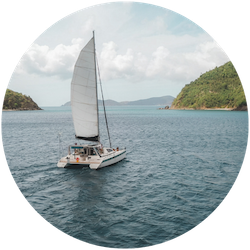 Words cannot describe how special our week long charter was. Dulcey and Romany went above and beyond to provide such a special week for our wedding. Every morning we woke up to hot coffee and a delicious breakfast. Followed by sailing, snorkeling, kayaking, paddle boarding. The accommodations were so comfortable. The food that they prepared was absolutely amazing.
We did not even pick up a book the whole week because of how breathtaking the sights were and all of the fun we had in the water. I can't wait to book this again. My very first term charter. No sea sickness even though I used to get sea sick on fishing expeditions.
She brought us to some of the most beautiful places I've not been. I have been traveling to the island almost annually since 2007. You must do this. Most magical and amazing trip. The trip of a lifetime!
– Sarah Louise
We're so excited to have you aboard & give you the experience of a lifetime